Waterfront Intelligence expands to offer international capabilities through network of global affiliates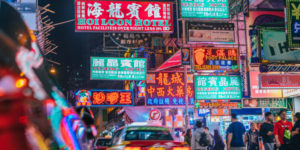 Started in 2017 as a national investigations firm, Waterfront Intelligence can now handle cases in more than 45 countries around the world through a network of trusted affiliates. This month, founder Bruce Gerstman explains more about the firm's new capabilities.
Since founding Waterfront, I'm regularly asked about work in Europe and Asia conducting research for litigation, as well as in Latin America, typically for natural resource cases in the region.
For the past couple of years, I've been well-covered in the U.S., but it's always been my plan to build a go-to network of international affiliates.
Prior to Waterfront, I worked at a global investigations firm where we frequently handled multijurisdictional cases. I've kept in touch with key contacts made there and through these relationships, I've been able to develop a network of affiliate firms around the world. Now, if there's a case that needs investigative work outside the U.S., I have a team on the ground there that's been vetted and is reliable.
How we fit into the landscape of international investigations
It's uncommon for a firm like Waterfront to have so many global affiliates. In fact, many investigation firms are local, but I started this with a national focus.
When larger projects come our way, they often cover a lot of geography. For instance, one investigation may have a piece in Los Angeles and Miami, as well as in Moscow and Hong Kong. Through affiliate relationships with other independent firms, we are now a U.S.-based firm with international reach.
In fact, many of these firms are the same ones other, larger, U.S.-based investigative companies turn to for their global needs.
How this new capability can make our clients' lives easier
When a client might need research in Brazil, for instance, the client tries to figure out who can handle an investigation there, and sends email to their colleagues for recommendations: "Does anyone know an investigator in Brazil?"
Now, our clients can continue working through a single channel here at Waterfront, and have their concerns in a foreign country handled.